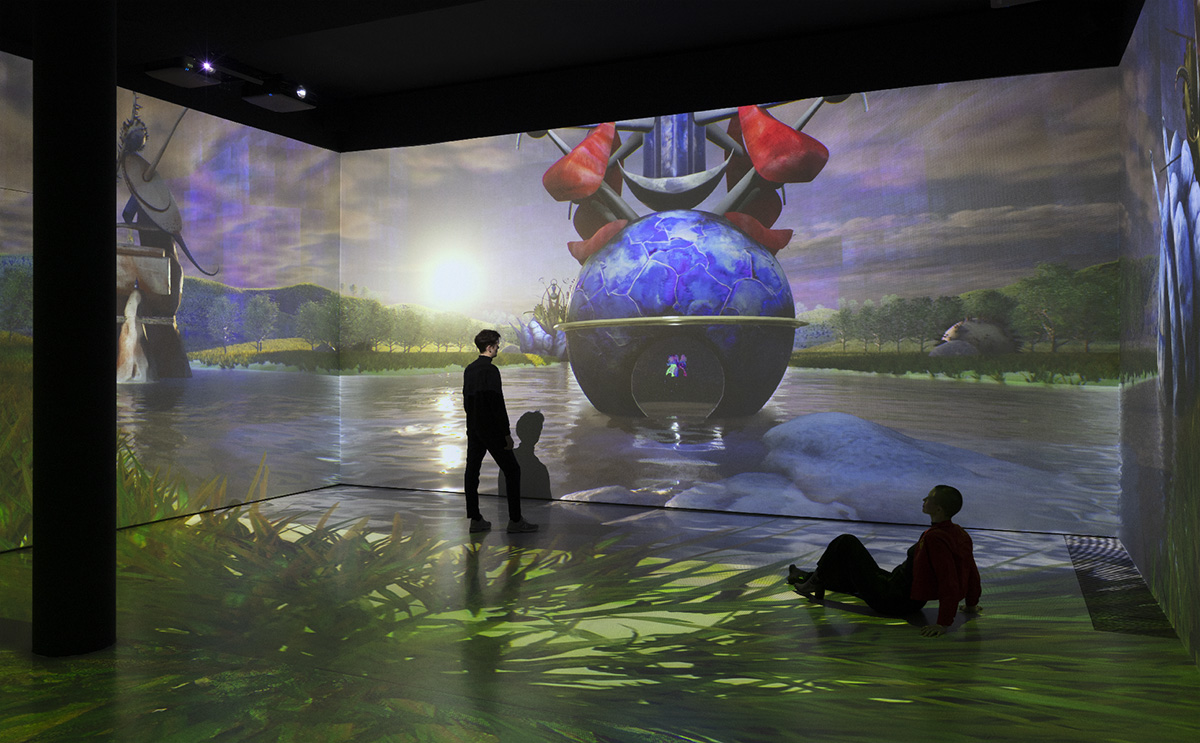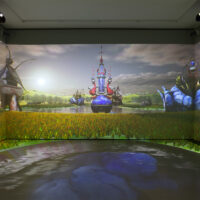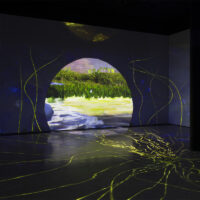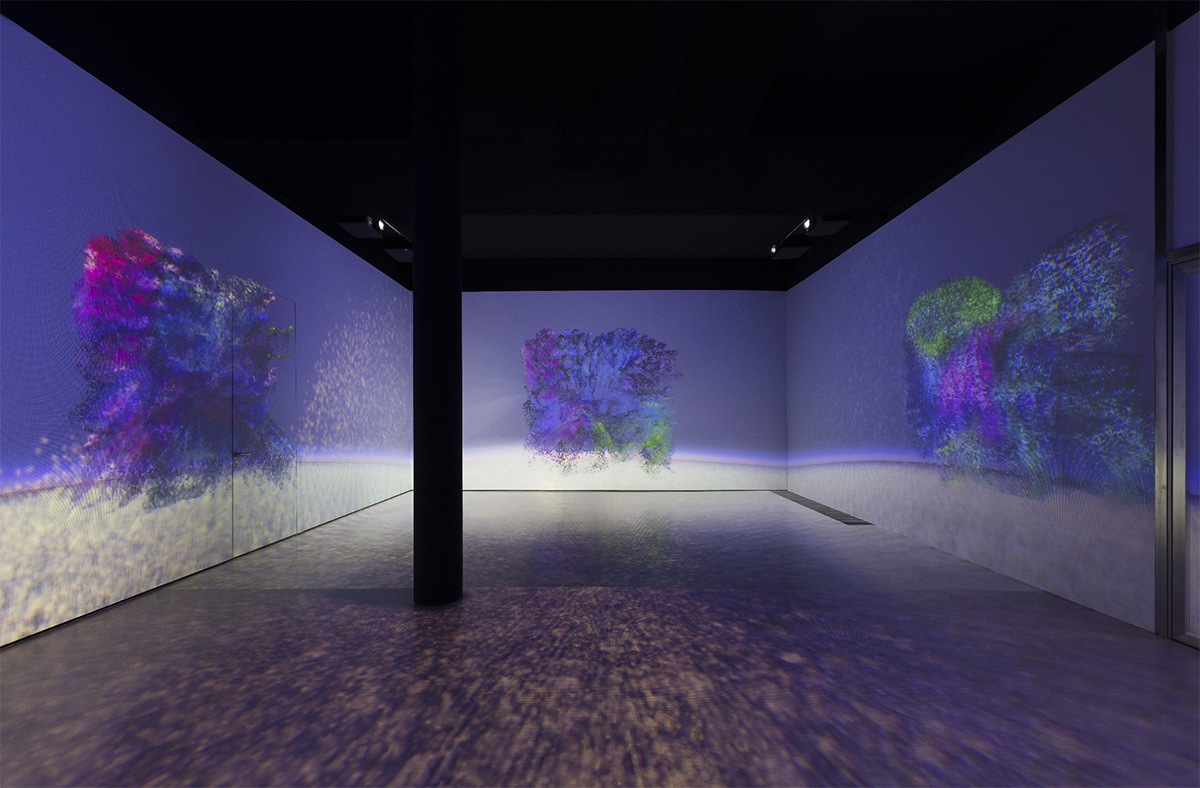 Installation: Ent-, Light Art Space (commission), 10th February – 1st May 2022. Courtesy of LAS. Photo: Andrea Rossetti. 
Ent-, (2022), immersive 360 projection with 4 channel sound, 10min.
Ent- is A 360-degree immersive installation taking quantum computing as both medium and subject matter. The artwork is a quantum interpretation of the central panel of Hieronymus Bosch's famous triptych The Garden of Earthly Delights (c.1490–1510). Libby Heaney uses a self-written quantum code to distort and animate her own watercolour paintings. The newly (de)formed images transform, explode and restructure this reimagined "garden". Bosch's painting and its interpretations is seen by Heaney as analogous to the ambivalence of quantum technology. Just as the garden of earthly delights wavers between the virtues and vices of desire, quantum technology has the potential to significantly enhance our computing power for better or for worse. At the same time, the work's visual language helps the viewer understand how to "think & feel quantum". Entanglement and superposition are suggested visually through the blurred boundaries created by the watercolor medium and the unfixed nature of the video installation. Quantum acts as a new paradigm through which to consider our material world that refuses binaries and polarization. In the same spirit, the work's title is incomplete, and suggests a new future, open to the viewer's interpretations.
Ent- was exhibited with LAS at Schering Stiftung, Berlin, 2022; Biomedia, ZKM, Karlsruhe, 2022; arebyte, London, 2022; Deutsches Museum, Munich, 2022; Ars Electronica, Linz, 2022, Gwangwahum Square, Seoul, 2022; CPH:DOX, Copenhagen, 2023; Art Encounters Biennial, Timisoara, 2023.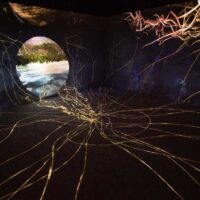 Installation: The evolution of Ent-: QX, Arebyte, 27th May – 20th August 2022. Photo: Max Colson. 
Related videos from LAS public programme
Related videos from arebyte public programme