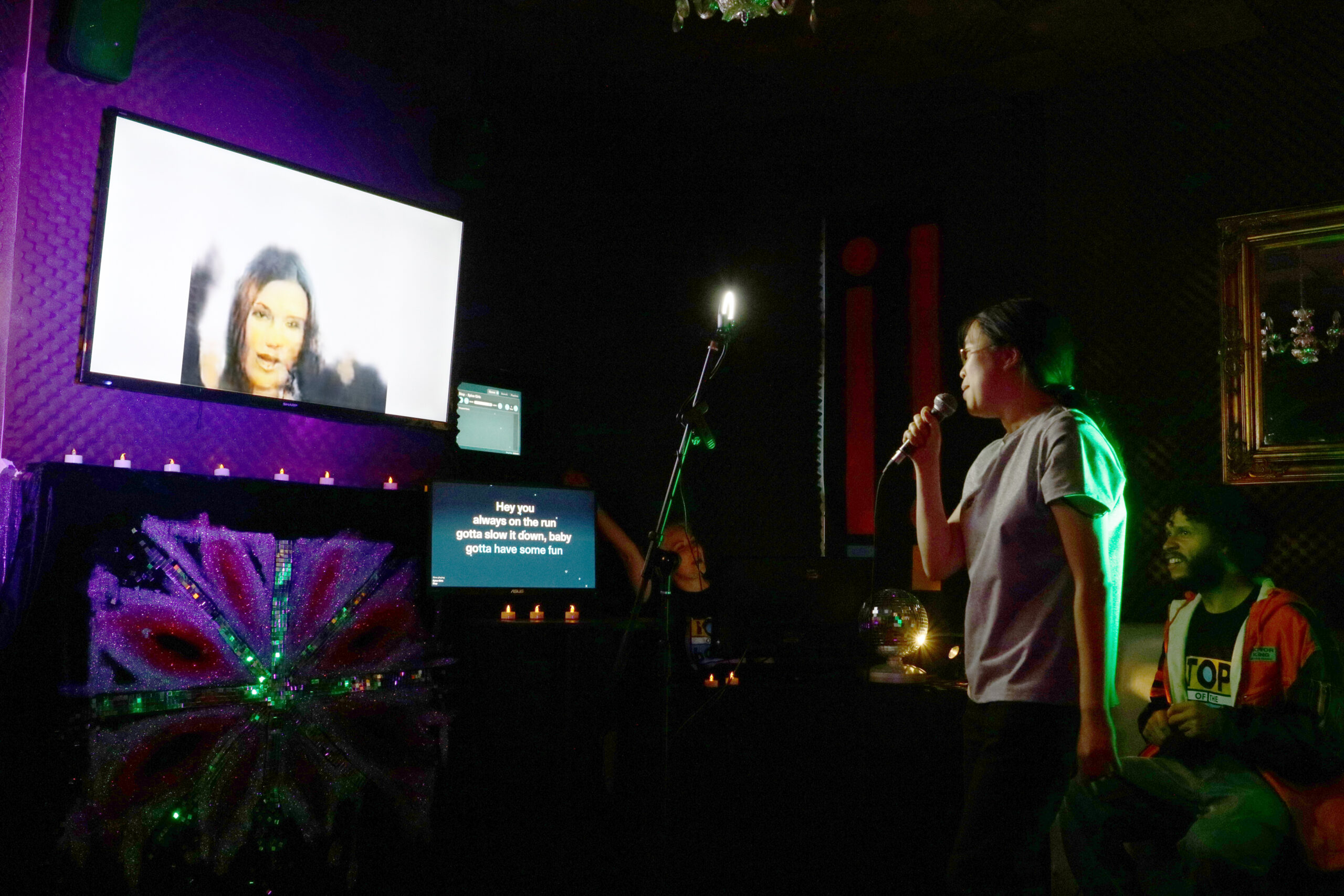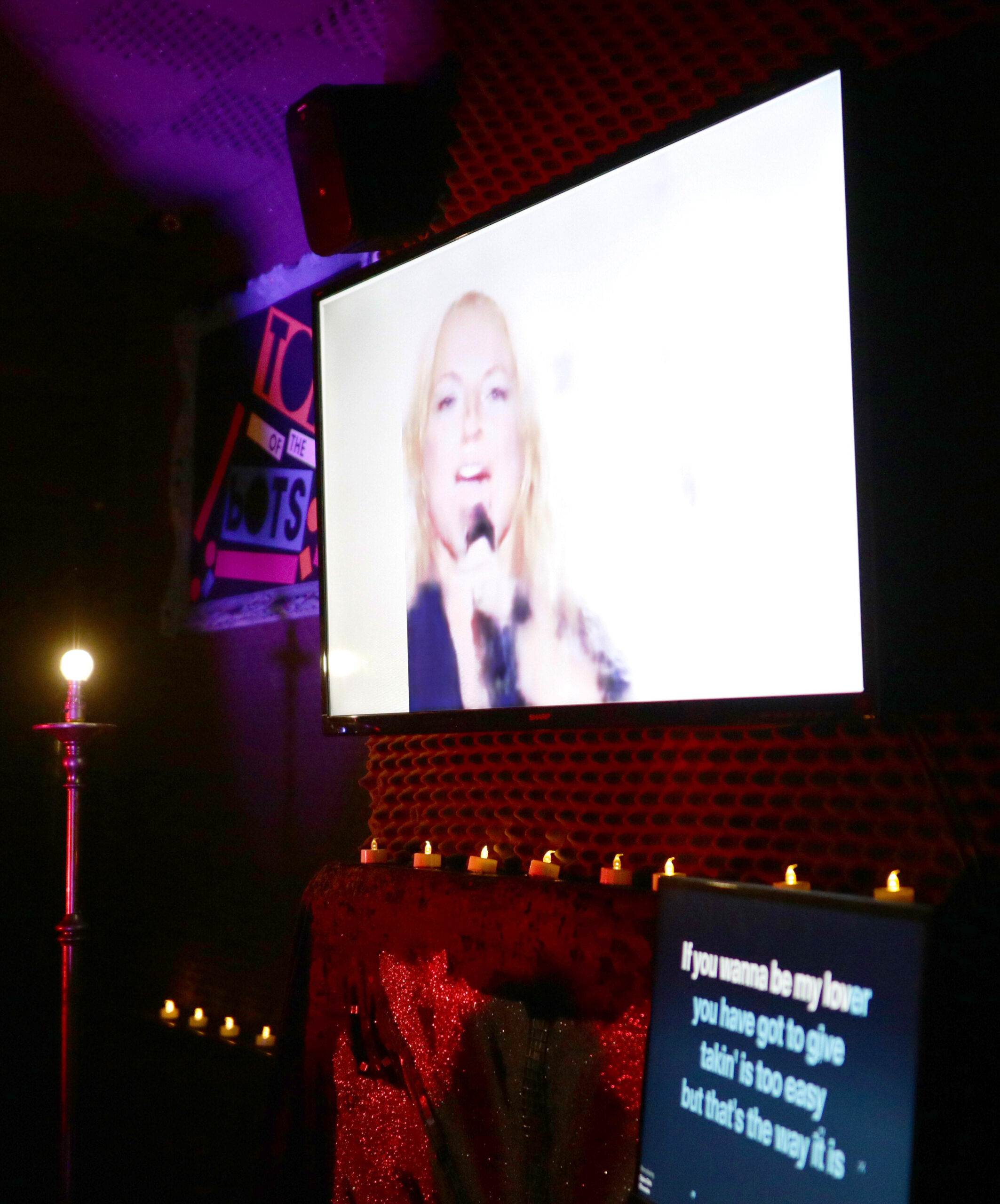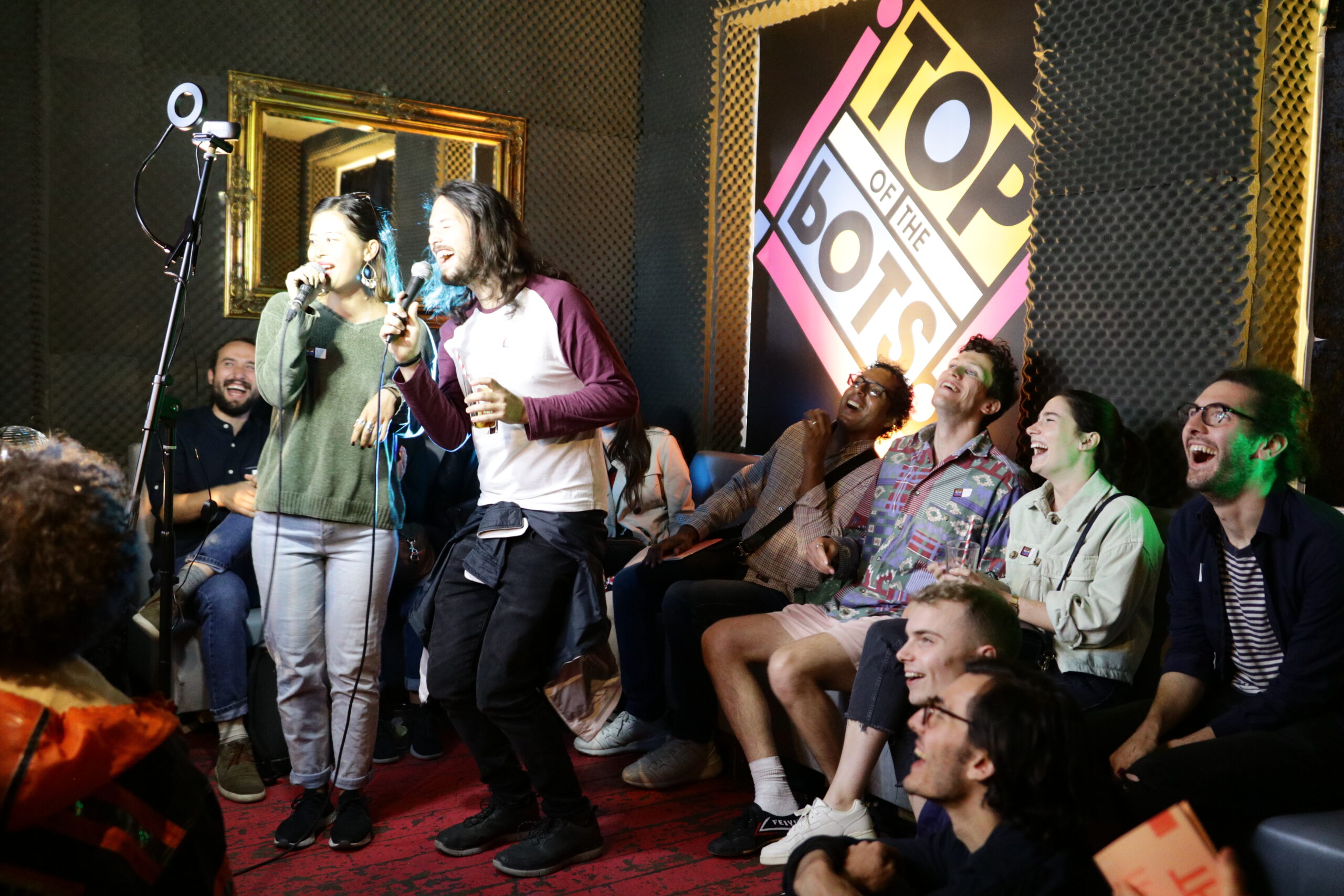 Libby Heaney, Art Night Open, Art Night 2019, Photo: Ashley Zhang @a_yuqi_z. 
Top of the Bots, 2019, live deepfake AI participatory performance, bespoke code, webcam, microphone, (PC, LED screen and TV screen, speakers), duration variable.
Exhibited at Art Night London, 2019; Science Gallery, Dublin; Tate Modern, London, 2019; Bow Arts, London.