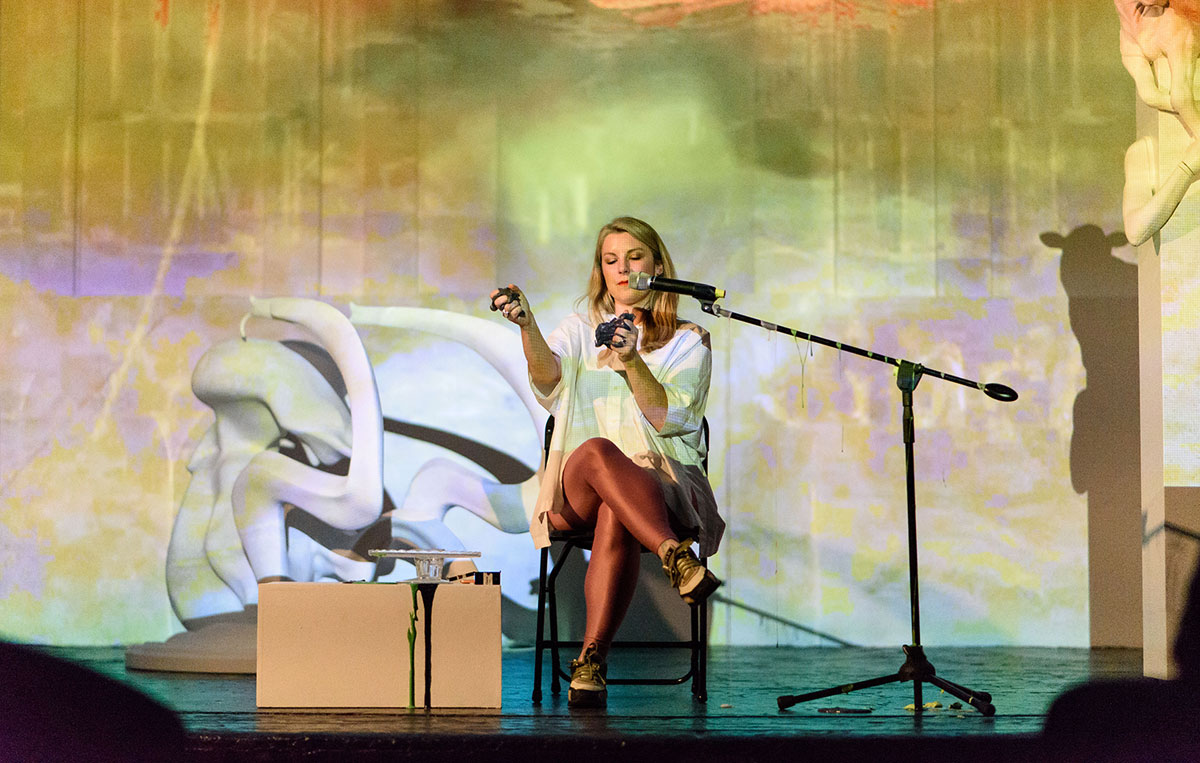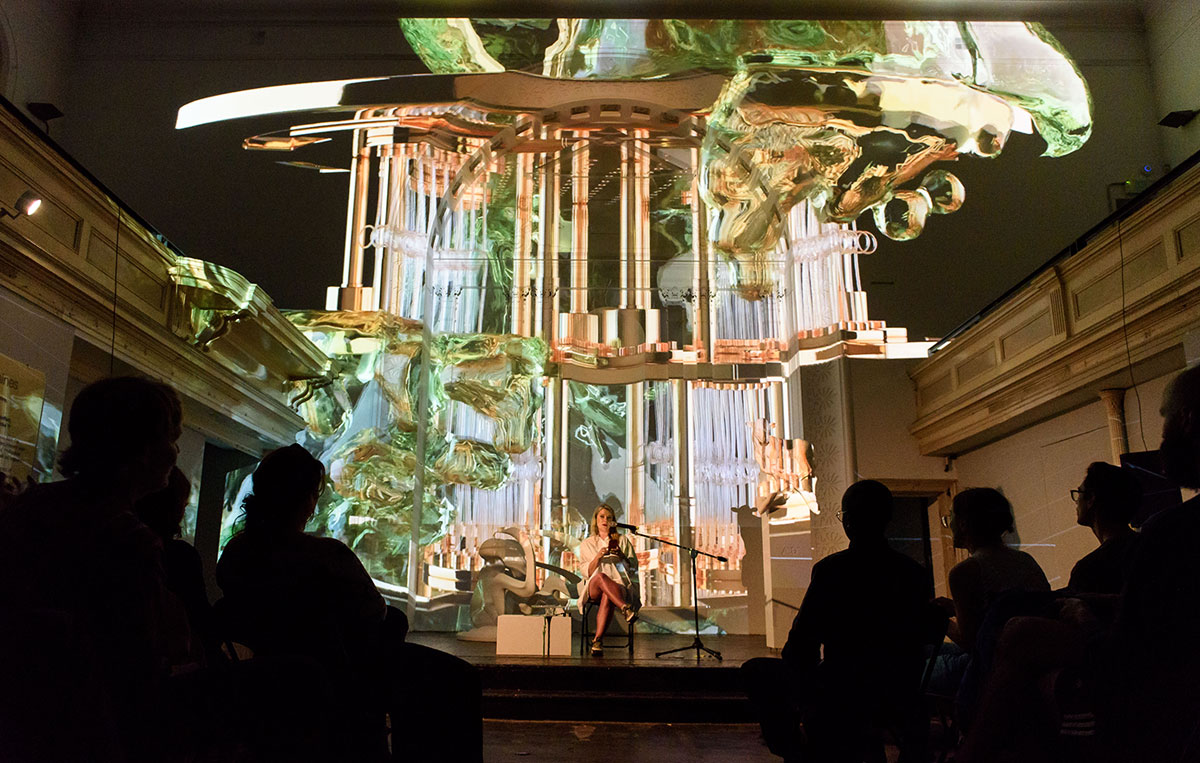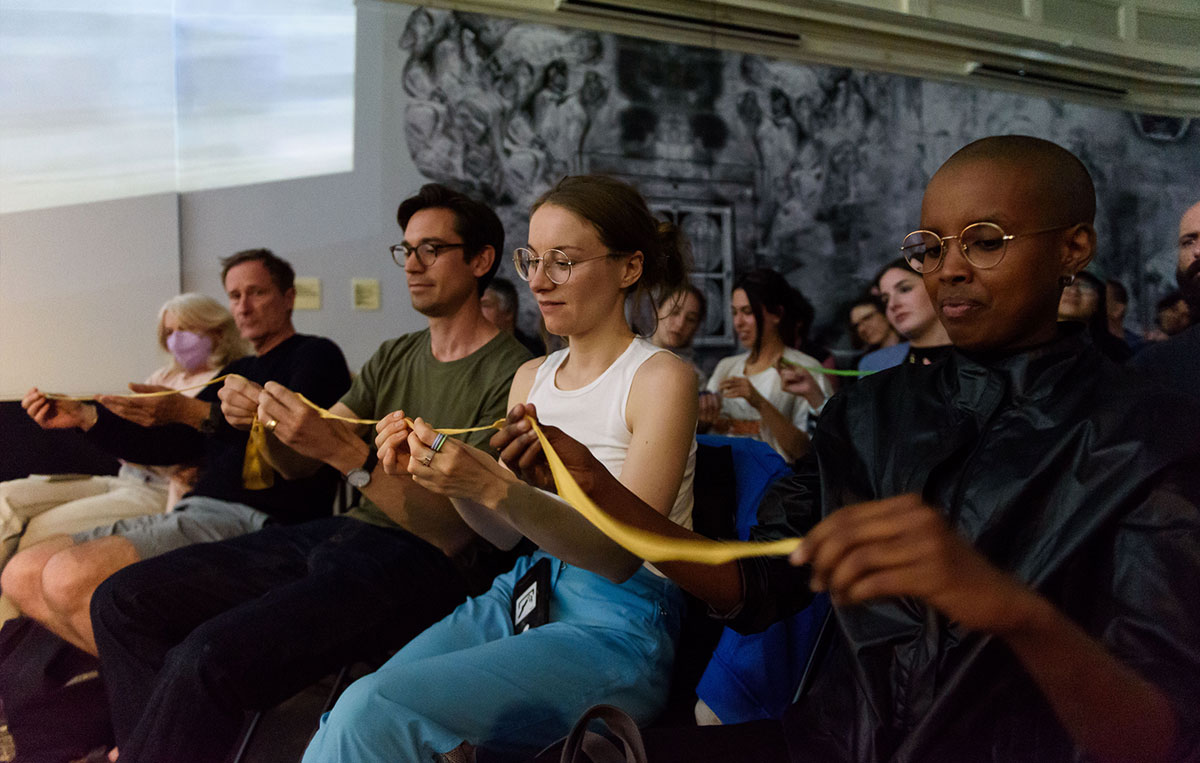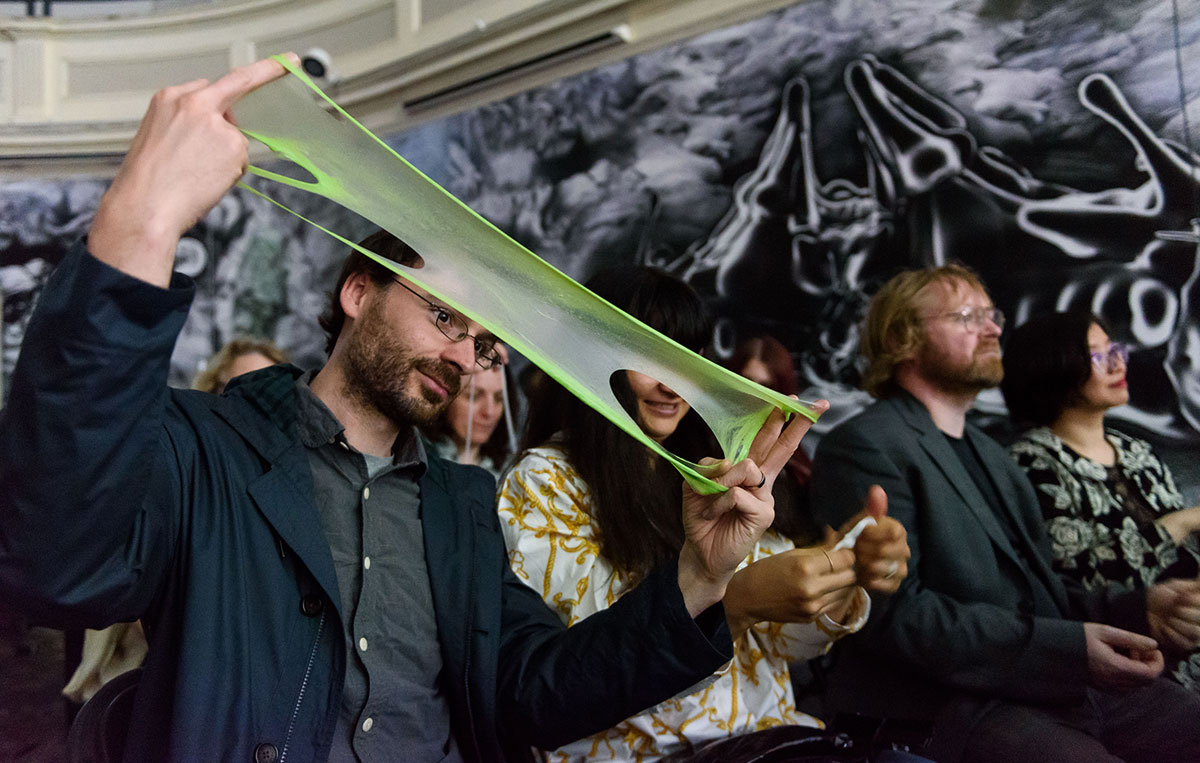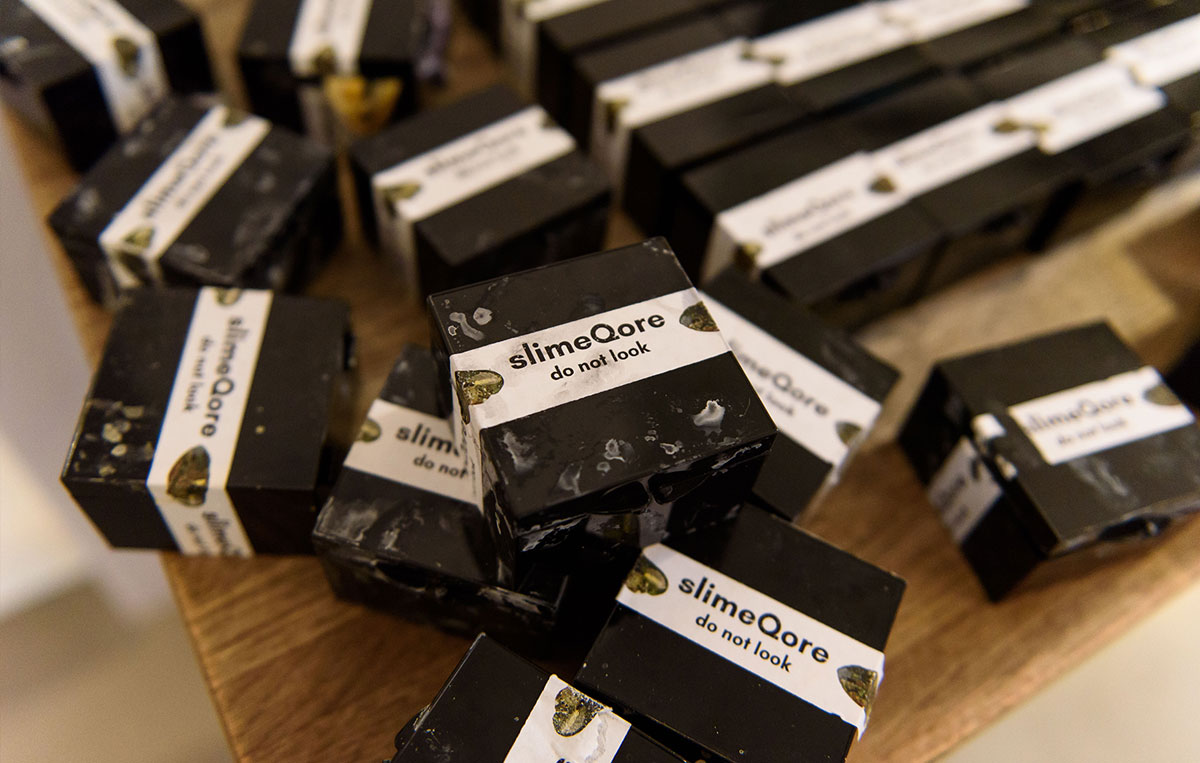 slimeQore, Zabludowicz Collection, 2022. Photos: Richard Eato, 
"Once upon a slime, there was a stream of consciousness…" 
slimeQore, (2022), immersive video montage with performative lecture, 45 minutes. 
slimeQore is a performative lecture with an immersive video montage generated by quantum computing that uses slime as a metaphor for quantum particles and the slimy world of big tech. 
slimeQore entangles slime in nature, bodies, science, technology, space and time to intuitively and playfully paint pictures of quantum physics and its entanglements.
Libby Heaney uses data from IBM's five qubit quantum computing systems to continually (re)compose the placement of the video montage across the gallery revealing the layered reality inside quantum computers and highlighting the vast multidimensionality in quantum computing. 
Throughout the performance, the artist uses metaphor and participatory slime play to engage the viewers and explore the topic of quantum. She warns against big tech's appropriation of quantum computing, and shifts power back to the audience by explaining quantum's functioning and queer potentials. 
SlimeQore was premiered at the Zabludowicz Collection, London on the 18th of June 2022, and was translated into Italian and performed by an Italian actor for Digitalive, RomaEuropa Festival, Rome on the 6th of November 2022.
"Slime is a dark and dystopian mirror to patriarchal capitalism.
Jekyll and slime."
"Of quantum theory, Einstein said God doesn't play dice. But reality revealed to us that God was a veteran gambler, a cosmic fruit machine scrambler, rolling his dice at every turn."