Artist Byzantia Harlow and Libby Heaney speak Quantum Weaving on this month's Monthly Howl guest slot on the Free Seed cultural show on Soho Radio.
Weaving together fragments of art, science, technology, sound and image, the artists discuss mutual interests centred around their individual practices.
To catch the show, listen here from 27min40.
Soho Radio is an independent online radio station based in Soho, London. It was created in 2014 by Adrian Meehan, a musician and studio owner, to showcase Soho's vibrant and diverse culture.

'The Monthly Howl' is a new monthly art segment on Free Seed on Soho Radio. Each month an idea is explored in conversation with guest collaborators.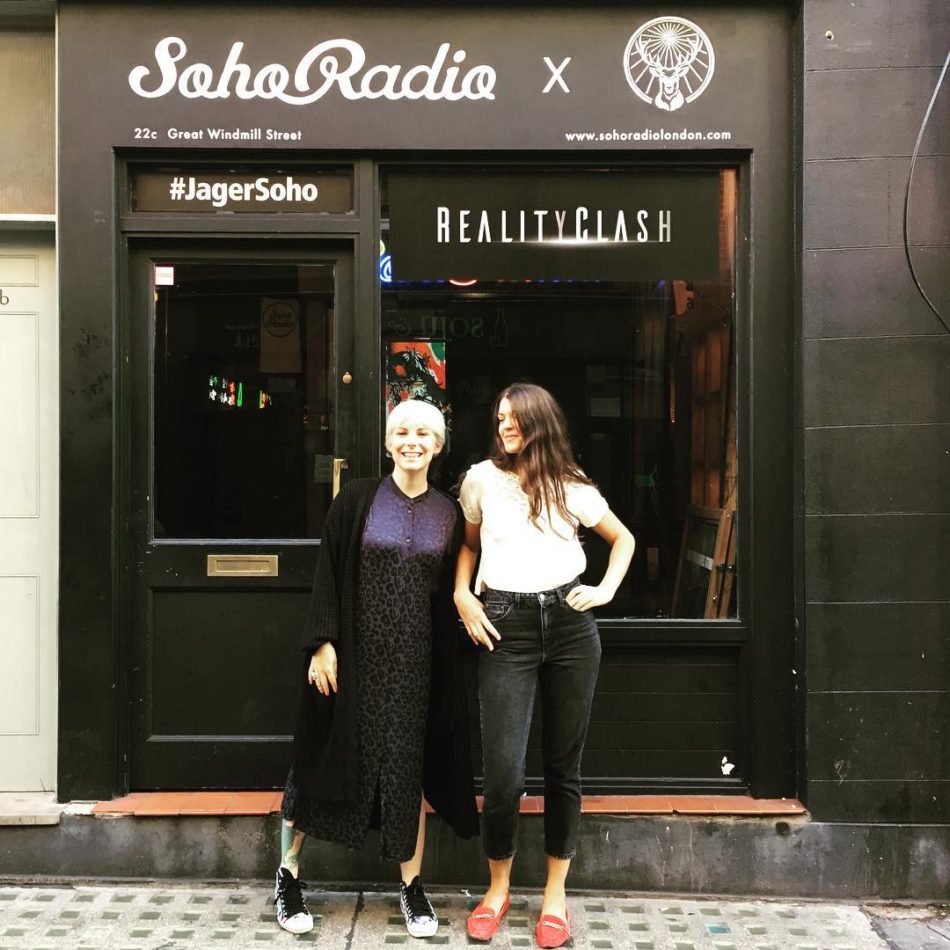 'The Weaver was utterly alien. Like a tarantula, the Weaver picked one leg up at a time, lifting it very high and placing it down with the delicacy of a surgeon or an artist. A slow, sinister and inhuman movement.'

'The Weavers evolved from virtually mindless predators into aestheticians of astonishing intellectual and materio-thaumaturgic power, super intelligent alien minds who no longer used their webs to catch prey, but were attuned to them as objects of beauty disentangling from the fabric of reality itself. Their spinnerets had become specialized extradimensional glands that Wove patterns in with the world. The world which was, for them, a web.'

'To act – to Weave – was to bring about more pleasing patterns. They did not eat physical food: they seemed to subsist on the appreciation of beauty. A beauty unrecognized by humans.'

'The Weaver stepped sideways and was gone. It had peeled away from the physical space. It was running acrobatically along the space of the worldweb.'

– – China Meiville, 'Perdido Street Station'.