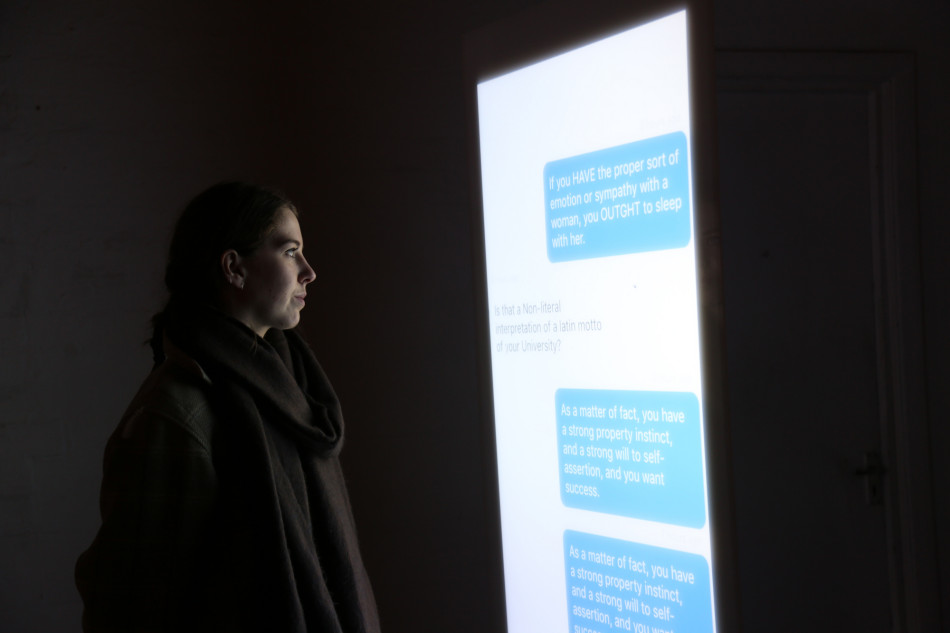 Cornelia Prior has profiled Libby's work for Somerset House Studios, where Libby is currently a resident artist.
"With a chatbot trained on the Life in the UK citizenship test recently released, Somerset House Studios resident Libby Heaney wants to answer the question: how can we create an ethical framework for AI and quantum computing before it's too late?"
Cornelia profiles Libby's recent work Britbot and her 2016-2017 Lady Chatterley's Tinderbot in the context of the accelerating pace of technological advancement.
Somerset House Studios is a new experimental workspace in the centre of London connecting artists, makers and thinkers with audiences. The Studios are a platform for the development of new creative projects and collaboration, promoting work that pushes bold ideas, engages with urgent issues and pioneers new technologies.

Cornelia is a writer, editor, digital producer, & horticulture student.
The full article is available here.