Over the last few months, Libby has been running a research project with the Systems Research Group for the Royal College of Art in collaboration with the Centre for Quantum Photonics at the University of Bristol and the V&A museum exploring what it might mean to make artworks with emerging quantum technologies.
What does it mean to make artworks using technologies from the edge of our understanding?
Alongside some of her RCA students, Libby set out to answer this question.  She presented the outcomes of this project at the V&A in May and exhibited the works last week at White City Place.  V&A digital art curator Melanie Lenz invited her to write an article for the V&A blog about the collaboration and the works, which you can read here and here.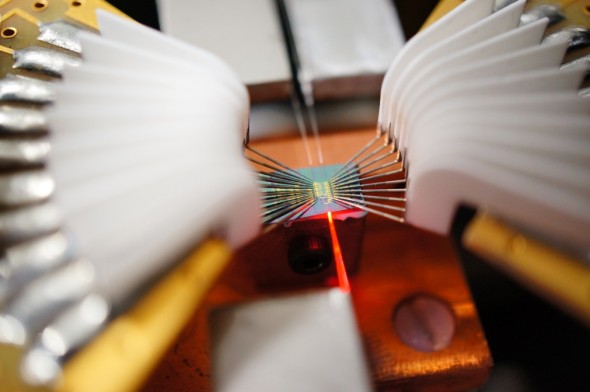 Quantum photonics chip.  Photo: Joshua Silverstone