The Figuring AI project consists of three intersecting artworks: A partially playable audio-visual animation, 'Figures in Limbo', a video essay 'FIGURES, £igur€$, go figure!?' and eight drawings presented collectively, named 'The Last Judgement'.
These works came out of the Space Studios Art+Tech residency January-March 2020, since then Heaney received an Arts Council England Project Grant for production. The video essay 'FIGURES, £igur€$, go figure!?' was commissioned by Somerset House Studios for their Amplify series of (online) events Nov-Dec 2020, also funded by the British Council.
Figuring AI is a timely investigation into representations of bodies in machine learning and computer vision. By making connections to visible and neglected bodies in art history, the piece highlights how cultural and historical biases are now being translated into code. The work looks at the current capitalist context of emerging technologies, comparing it to religious and enlightenment contexts of canonical artworks.
Figures in Limbo 2020
'Figures in Limbo' refers to the central panel in Bosch's triptych The Last Judgement. The work is a partially playable film made in Unity, taking place across 3 scenes: The first scene highlights visible bodies. A natural language processing model (Google's Universal Sentence Encoder) was used to create narratives weaving together sentences from pose estimation papers with descriptions of famous (biased) artworks such as Vitruvian Man & Michaelangelo's David, illustrating a continued search for the ideal body.
The second scene, set in a deconstructed Limbo, examines both visible bodies & neglected ones. Surrealist writing techniques were used to deconstruct the AI written text from the first scene. The videos of bodies becoming boundary-less and form-less were made using IBM's quantum computing systems.
The third uses quantum computers to suggest a formless body beyond the illusions of representation and is inspired by the following Sadie Plant quote:
Those were the days when we were all at sea. It seems like yesterday to me. Species, sex, races, class: in those day none of this meant anything at all. No parents, no children, just ourselves, strings of inseparable sisters, warm and wet,indistinguishable one from the other, gloriously indiscriminate, promiscuous and fused. No generations, No future, no past. A endless plane of micromeshing pulsing quanta, limitless webs of interactive blendings, leakings, mergings, weaving through ourselves, running rings around each other, heedless, needless, aimless, careless, thoughtless, amok.

Sadie Plant, Zeros + ones : digital women + the new technoculture, 1997.
The sound design, in part using data from the quantum computing algorithms, is by Barney Kass.
FIGURES, £igur€$, go figure?! 2020
FIGURES, £igur€$, go figure?! is a video essay detailing Heaney's research into the functioning of pose estimation and classification; around biases in machine learning datasets of representations of the body; anonymized conversations with machine learning researchers; parallels between neglected and visible bodies in art history and machine learning; understanding the contexts of omissions and inclusions and then proposing alternatives drawing on quantum physics as a process reimagining bodies as formless and boundary-less and therefore beyond classification by the machine gaze (or any other).
The sound design is by Barney Kass.
The Last Judgement 2020-2021
The Last Judgement, pencil, coloured pencil on paper (2020-2021) is an octaptych reinterpreting Bosch's triptych of the same name. Each individual drawing measures 28 x 38cm.
The original The Last Judgement is updated here with bodies from mostly western art history caught in the whirlwind of techno-capitalism, where invisibility is the disciplining power.
Each panel is presented with a short automatic rhyme:
The omni-present eye 
sitting in the sky:
expells our dearest angels,
supposedly grotesque forms 
half-human half-apocalypse
outside rational norms.

Sherman's sex picture
an artifical old woman (gasp)
Bourgeois' nature study 
a dog with a bosom (gasp)
Walker's silhouettes.
invisible.
no data skeleton (sigh and moan)
Stone cold artifacts
relevant specimen unknown.

Praise our mothers 
for entangling with the 'others':
Making a haze
with the machine gaze.

Backdrop: commodity pruned landscape
green with envy shaped.

A white marbled penis
allows the oh-very acceptable
pale skinned Venus
positions on the scene
visibly kitted out with their personal AI frames
conditioned from his screens.

Chased from a garden, not a chapel.
Perhaps this time it is the male
who damages their Apple
believing their systems just can't fail. 

The doctrine of ancestral fault:
Our forefathers biases to a wider assault.

Is there any way to redeem?

Open pure data dreams
serve all aspects to the cloud-based assets.

O' Reilly's Succour self harm laxation
skin site for bleeding capitalist creation.

Dollar dreams, canons in a square compare,
profitable market segments, content with the assent.
Ever present judgement daymocap scarring saves from sins,
bleeding mechanical eyes
data dripping for the wins.

Memling's Christ rigid pinned joints,
cross-like invisible constraints
through clouds of e.m. points.

Vices of addiction from being connected:
You'll go to hell as a system-rejected.
More bimbos and gringos in Limbo!
Teetering, uneasy 'n' sleazy.

Sloth: Late Elizabethan leisure time,
No reciprocal picnics, just illuminated transfixed.

Pride: Zephyr and Aura lidar the scene,
A "true" mirror flipper hubris the same again glean.

Greed: Expanding territories of bodily stories,
Attention conventions and wider categories.

Lust: Glorify odalisque for the data driven eye,
Lusting busting privates, inner curbs fly.

Gluttony: puppetry of white blight below their awareness,
Dancing with fancy, deliberately careless.

All figures are figures in limbo.
All on the knife edge of machinic dredge.
Not got 'em at the bottom of Limbo.⁠
Those no more seen by the machines.⁠
⁠
Wrath! ⁠
⁠
Walker's cuts - black bodies/datasets so fucked up.⁠
⁠
Chaotic maths!⁠
⁠
Rodin's old woman waiting as well for the gates of hell.⁠
⁠
Stepped on paths!⁠
⁠
The witch Rosa lectures Sherman's sex pictures.⁠
⁠
Blood bath!⁠
⁠
Light skinned black woman, visible, acceptable, in solidarity booking...⁠
⁠
Warpath! ⁠
⁠
Piper's spirit, her body present due to image contrast.⁠
⁠
...⁠
⁠
From empath with the wrath to the frenzy with the envy:⁠
⁠
Pudica or Odalisque?⁠
Virgin or Prostitute?⁠
Competing in the (en)framing,⁠
Who *is* the most flaming?⁠
Continuous likening, ⁠
Self Envy Lightening.⁠
⁠
Self envy square-compare.⁠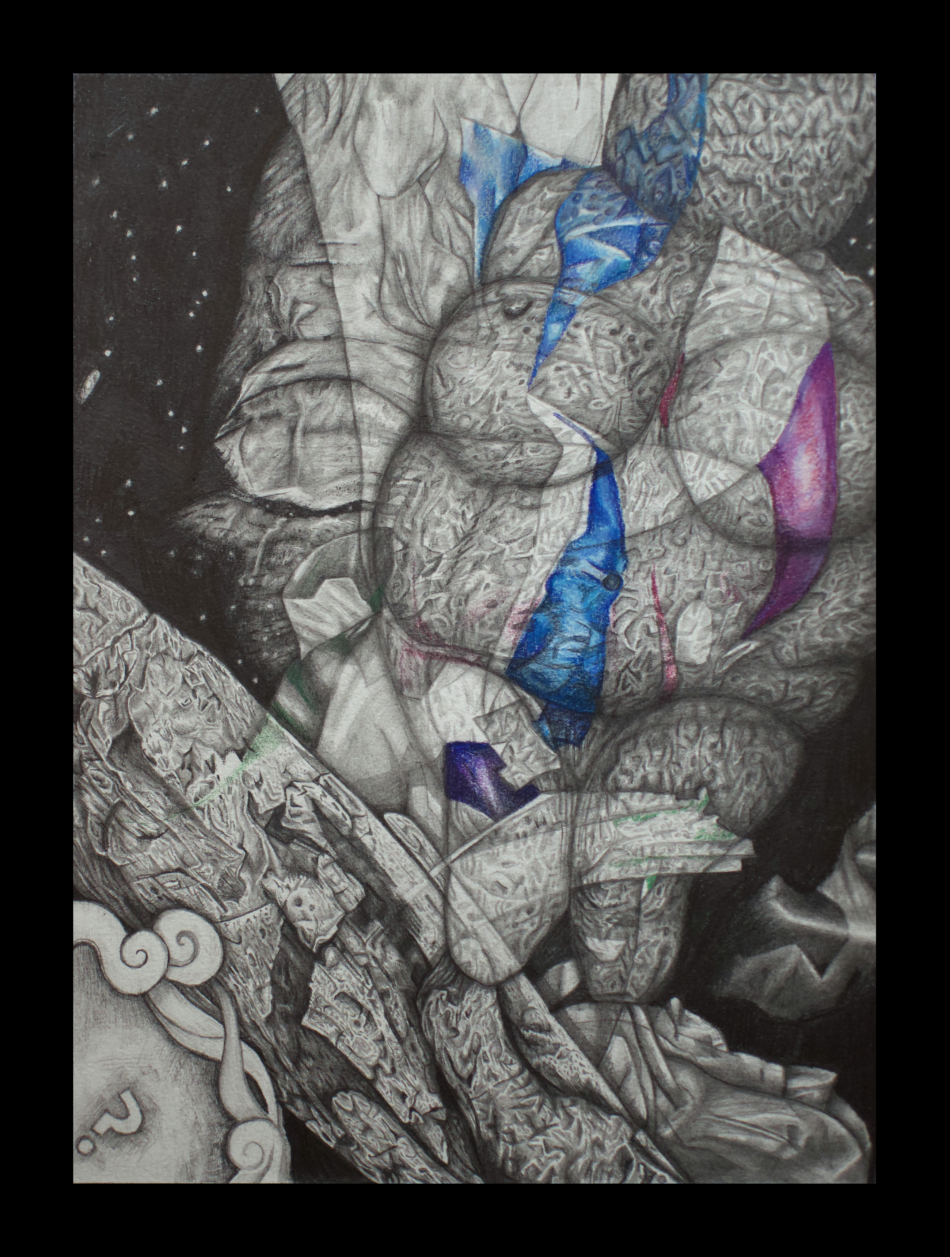 Let's dwell on hell
the disciplining power of invisibility.
Promiscuous bodies begin to swell
entangled, all mangled, desiring to touch.
Not human, zoom in, not inhuman either,
Radio-active alpha particles, something else as such.
Neglected, undetected but connected and neither
whooping, loopings of energy, recurring too much.


Not fading, but evading, the screens and machines,
Not aiding the sky high omnipresent eye.
Forever endeavours nonconforming performings
no categories or territories, no stray rays gaze in the sky.
All bodies are queer spheres of potentialities!
Emerging diverging,
Purging the unknown zones.
Glittering
Jittering
Pulsating
Activating
Smearing
and Whirring
Fluttering distant Mutterings.