FIGURES, £igur€$, go figure?! is a video essay produced for Somerset House Studios, the British Council and Mutek Montreal's Amplify Digital Art Initiative. It will be shown on Somerset House Studio's website here from 24th November 2020 for a month.
The video essay explores the research and ideas central to Heaney's artwork Figures in Limbo, a partially playable 3D animation, investigating representations of the body in computer vision & datasets and parallels in (mostly western) art history. In this essay Heaney speaks about reconceptualising the body as boundary-less and form-less through quantum physics and uses quantum computing systems as her medium to express this.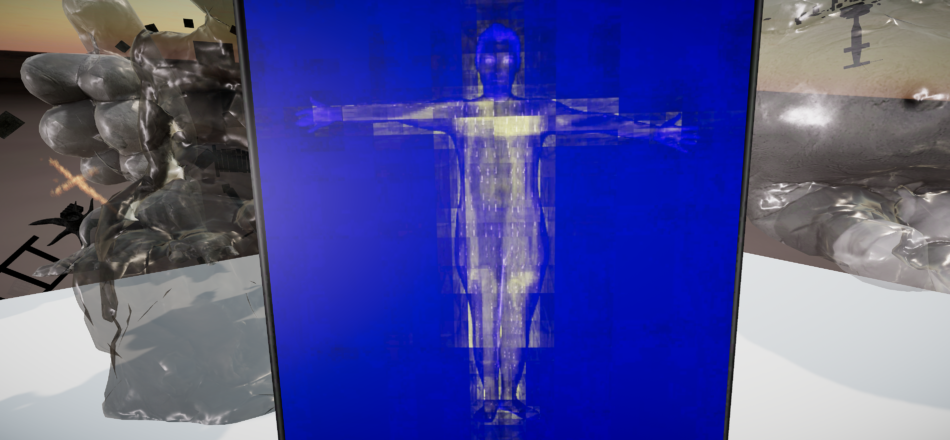 The essay investigates how cultural and historical biases are now being translated into code and what this means. In the essay multiple voices present various positions and fragments of text are woven together with theory and clips of the artwork & its production.
The sound design is by Barney Kass, Connecting Space Studios.
For a complete list of references see this document.