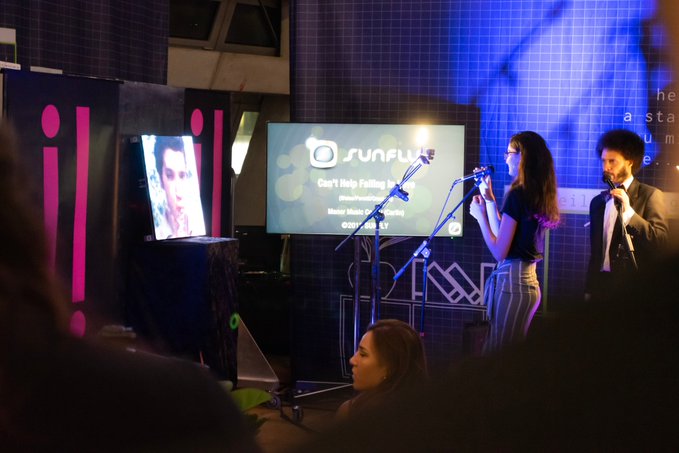 Ressurection (Top of the Bots) will be presented at Bow Art's Nunnery Gallery on 20th Oct 2020 (outdoors and socially distanced) as part of their biennial Visions in the Nunnery programme.
Resurrection (TOTB) is the second iteration of Libby's Top of the Bots: Karaoke Night participatory performance (Arts Council England funded). During the evening, audience members volunteer to sing and appear and move as the original musician on a screen via live AI algorithms. In between songs, the host Sammy James Britten playfully discusses ideas around power, desire, control and truth with the audience.
Established in 1999, Visions in the Nunnery is a renowned showcase of moving image, digital and performance art, selected from an international open call.

The show offers an informed overview of the provocative and quick-changing mediums of moving image and performance, with works selected from across the world. Over the years Visions has exhibited artists including Oreet Ashery, Tacita Dean, Ori Gersht, Dryden Goodwin, Susan Hiller, Mikhail Karikis, Tina Keane, Lawrence Lek, Uriel Orlow and Heather Phillipson, many at the very early stages of their careers.